Draftable Legal now includes the option to be able to use recently selected documents for comparison, conveniently from within the New Comparison window. This allows you to quickly re-compare your recently used documents without having the hassle of navigating to the document location within file explorer.
This article aims to guide you on how to use this feature.
Selecting recently used document for comparison
Ensure you have the New Comparison window open. If you look at the comparison selection boxes you will note there is now a new option in the top right corner called Recent which is a drop down box selection button.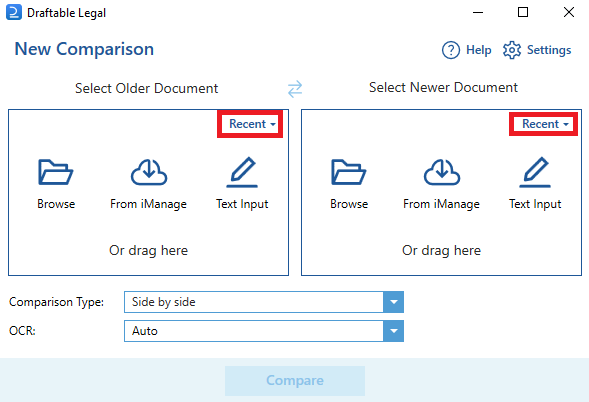 Selecting this option will provide a drop down list of all the recent documents you have used to compare and provides time information of how long ago you used that document.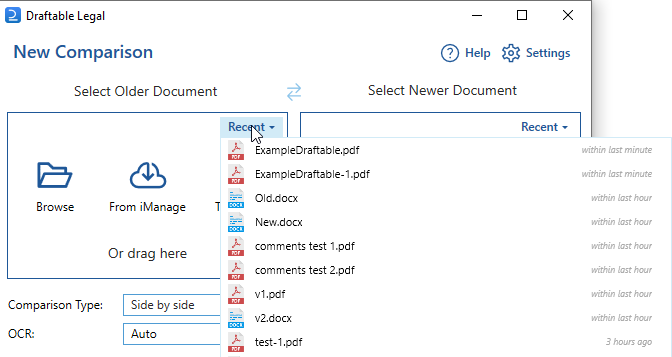 Selecting the documents from this list will automatically load them into the selection boxes without the need of having to find these documents again.