You may be experiencing issues with iManage and Draftable, and as a way to further investigate issues, there is a setting within Draftable Legal to capture logs for iManage specifically.
This article provides the method for how to activate this logging feature so that additional iManage diagnostic log files can be captured.
How to enable the iManage logging option
Firstly, we need to open the settings menu, this can be done in a few ways:
Open settings via the Taskbar

Right-click the Draftable icon in the taskbar
Select Settings as the 2nd option


Or, open the settings menu via the New Comparison Window

Open the New Comparison window
Select Settings in the top right of the window
Once the settings menu is open navigate to the Integrations section. Here you can access the Enable extra logging for iManage integration.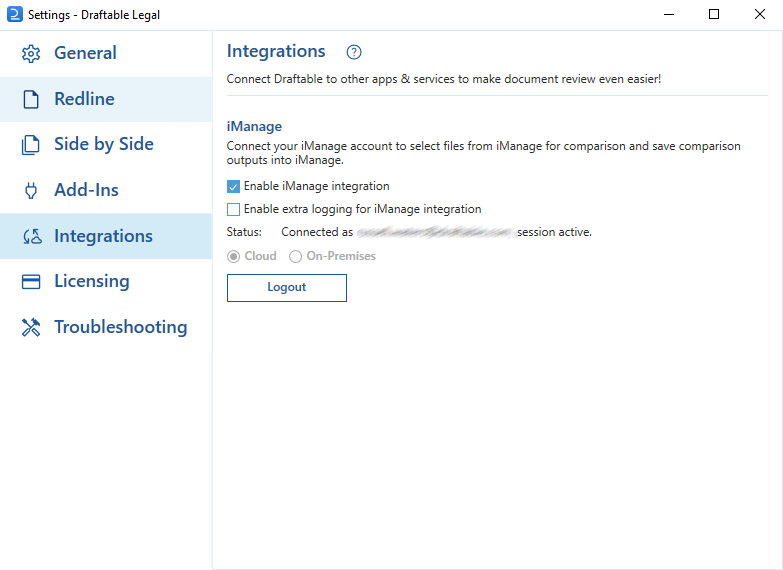 Select this menu option as highlighted below if you require additional logging for iManage integration to be enabled.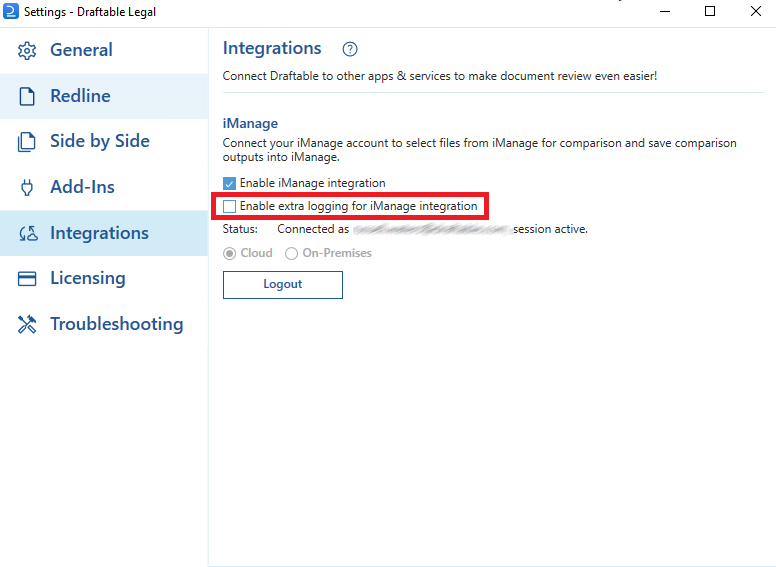 If you have a persisting iManage issue, and you have ensured that iManage logging is enabled, we recommend you reproduce the issue, and then export the Draftable logs.
This can be found in the Troubleshooting section where you will export a zip file of all the logs, and we then recommend you email these logs to us at support@draftable.com, where we will investigate your issue further from there.